Our
Team
Meet the members who are part of IAESTE France.
Words from the president​
Today, as we live in a globalised society, more and more training courses require international experience and many students are looking for technical internships abroad.
Based on fundamental values such as friendship, respect, trust and professionalism, and relying on the commitment of its 3,000 volunteers around the world, IAESTE aims to promote fair international dialogue and cooperation among its members. It seeks to ensure a high quality exchange programme in order to enrich technical and cultural development, without distinction of race, gender, culture, religious or political belief, disability, sexual orientation, etc.
Through its network of more than 3,000 employers in 87 member countries, it allows hundreds of students each year to experience an extraordinary and enriching immersion at both the cultural and professional levels.
The French branch based in Grenoble continues to develop in order to share this unique adventure with the wider world. If you recognize yourself in its values, do not hesitate to join us!
Vaëa Tesan,
President of IAESTE France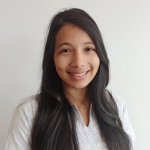 Vaëa TESAN
Head of France Committee AND NATIONAL SECRETARY
PhD student at the Grenoble Institute of Neurosciences - EDICSE
Master 2 in Natural and Artificial Cognitive Sciences (Grenoble INP Phelma - 2021)
Graduate engineer in Information Technology for Health (Polytech Grenoble - 2020)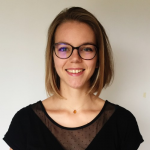 Léa FISCHER
Volunteer and advisor
With a degree in Materials Engineering, Léa co-founded the association in France in 2017, and after 5 years as National Secretary, she is now helping the association to expand in France.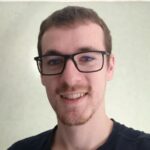 GAËL ROYAN
France Secretary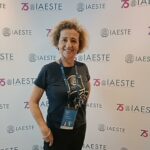 EDITH BRETIN
Volunteer and advisor
I've been a supporter of IAESTE for 25 years, first as coordinator of internship exchanges between students and employers, then helping to organize conferences, before becoming the association's mediator for 6 years. Finally, I'm currently a consultant for IAESTE France.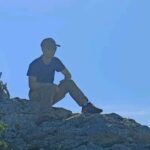 THOMAS FRION
IT MANAGER
Graduated in 2021 from Polytech Grenoble engineering school in software engineering.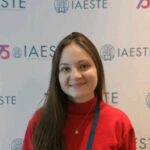 AURORE SORREL
PRESIDENT OF THE GRENOBLE ALPES COMMITTEE
I'm a 4th year student at Polytech Grenoble, in the risk management department. I joined the association to improve my English and to meet people of other nationalities.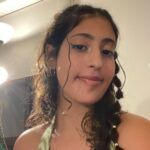 MYRIAM DAGHMOUNI
SECRETARY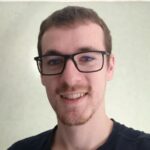 Gaël ROYAN
Jobraising manager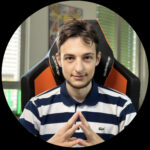 Nicolas PICAUD
VICE-PRESIDENT OF THE GRENOBLE ALPES COMMITTEE
I'm studying Computer Science at Polytech Grenoble (4 A) I joined the association because I've always enjoyed communicating with people from all over the world, and Iaeste allows me to do so.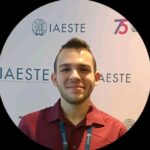 ANASTASIOS TSIOMPANIDIS
OUTGOING MANAGER
I'm a student at Polytech Grenoble and this is my second year volunteering at IAESTE. I love discovering new cultures and thanks to IAESTE, I can do this by meeting new people from all over the world. But at the same time, I can also help others to go abroad and have one of the best experiences of their lives.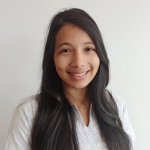 VAËA TESAN
Treasurer
PhD student at the Grenoble Institute of Neurosciences - EDICSE
Master 2 in Natural and Artificial Cognitive Sciences (Grenoble INP Phelma - 2021)
Graduate engineer in Information Technology for Health (Polytech Grenoble - 2020)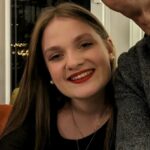 LOULA RANC
COMMUNICATION MANAGER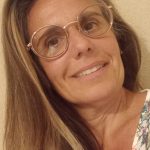 Maria Thedim
Local Committee Coordinator
With a doctorate in didactics of languages and cultures from the Université Sorbonne Nouvelle, and as an independent researcher and entrepreneur, I am currently developing the SERENDIPITY project and teaching English at the Université d'Avignon. I am also a sworn translator-interpreter for the Chambéry Court of Appeal.

We are always looking for volunteers to help us in the different aspects of the association. Whether you are students, active people, teachers, if you recognize yourself in our values and you are motivated to help us offer more and more to the students of our network, do not hesitate to contact us.
Here are some examples of missions that our members may be asked to carry out:
Soliciting companies for internships in France;
Develop our visibility on the various existing communication channels;
Create visual material such as posters, flyers, booklets, etc;
Organise activities to introduce foreign students to French culture;
Search for accomodations and partners;
Review applications and select students for internships;
Help a student in the internship process;
Open a new local committee in France.
Being part of IAESTE is a great experience. You are part of an international association, which gives you great responsibilities, but also gives you the impression of having a real impact through your work.
It has been an opportunity for me to get out of my comfort zone by meeting companies and communicating with members of the association abroad (English is the best!). You can, for example, get up one morning and talk to IAESTE Korea!
IAESTE is still important to me despite my departure as a full time member but I still consider myself there if needed to spread the IAESTE spirit, such an experience is addictive!
Alexandra Chaton,
Communication manager 2019