Companies
Discover what IAESTE can give to companies.
IAESTE is an association based on exchange: each member country offers internships to foreign students, in return we receive offers from other IAESTE committees. It is therefore a network of students and companies from 87 countries representing all continents that is open to you! IAESTE Grenoble Alpes is currently the only committee present in France and we are looking for internships not only in the Grenoble area but also all over France.
IAESTE is the meeting point between students and your company. This meeting embodies the beginning of professional success for the students, but also the international opening of your company. If you are interested in an international cooperation, do not hesitate to contact us.
Why choose an IAESTE trainee?
Trainees are motivated and qualified;
Internship periods are flexible (from 6 weeks to 1 year) and can take place all year round;
Trainees bring their own knowledge and culture, which encourages the input of new ideas and perspectives;
Your company has access to IAESTE's international network of 87 countries and can develop its network of partnerships;
The trainee's profile can be customized according to criteria defined by the employer (number of years of studies, previous experiences, languages spoken…);

Trainees participating in an IAESTE program are committed to complete the internship procedure and not to fail the employer;

Trainees are accompanied by the IAESTE France committee, which helps them to integrate smoothly in France (administrative papers, French company culture, discovery of the city of the internship…).
I am an engineer responsible for production, installation and projects at Controllar. I participated in a student exchange in Dresden, Germany, in 2010. I realized the added value of IAESTE, not only for my CV but also in my personal life, so I decided that our company should be open to welcome IAESTE students.
We are currently hosting a student from the Czech Republic. He brought us his many experiences that he has gained in other countries and companies also thanks to IAESTE. A former trainee who worked with us came from Colombia. He managed to develop our company in his home country. Our overall evaluation of the IAESTE program is 10 out of 10! (via iaeste.org)
Estevam Ribeiro Santos
Production engineer, Controllar Automação Predial (Brazil)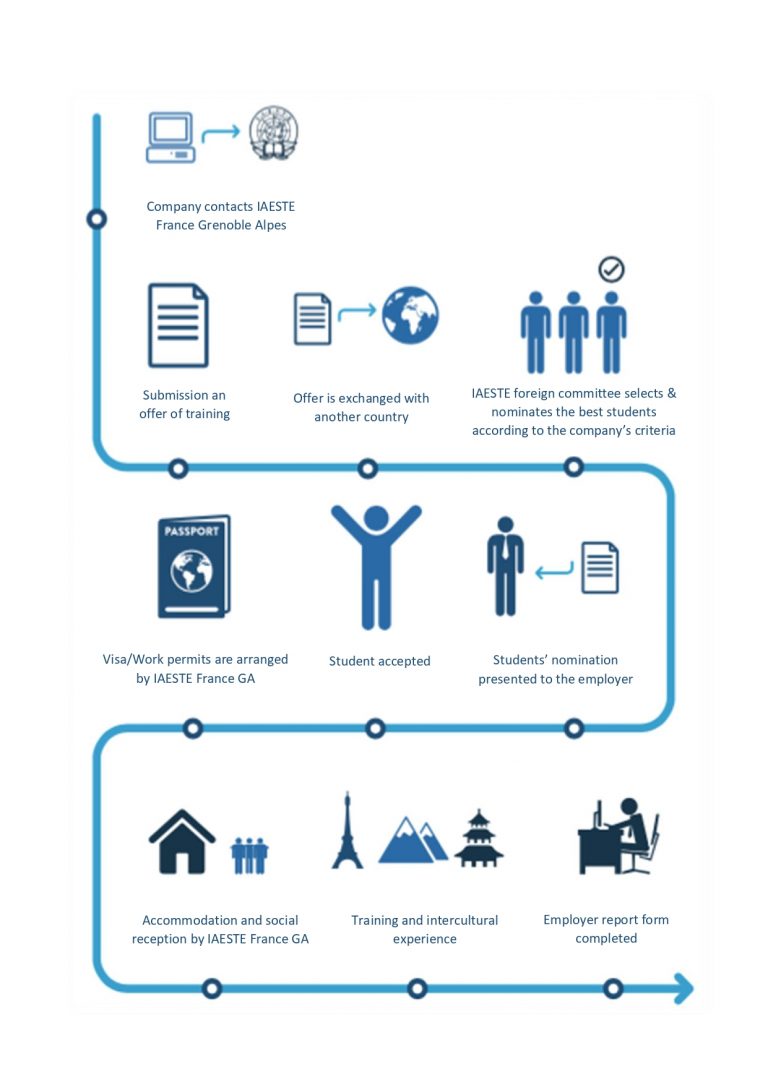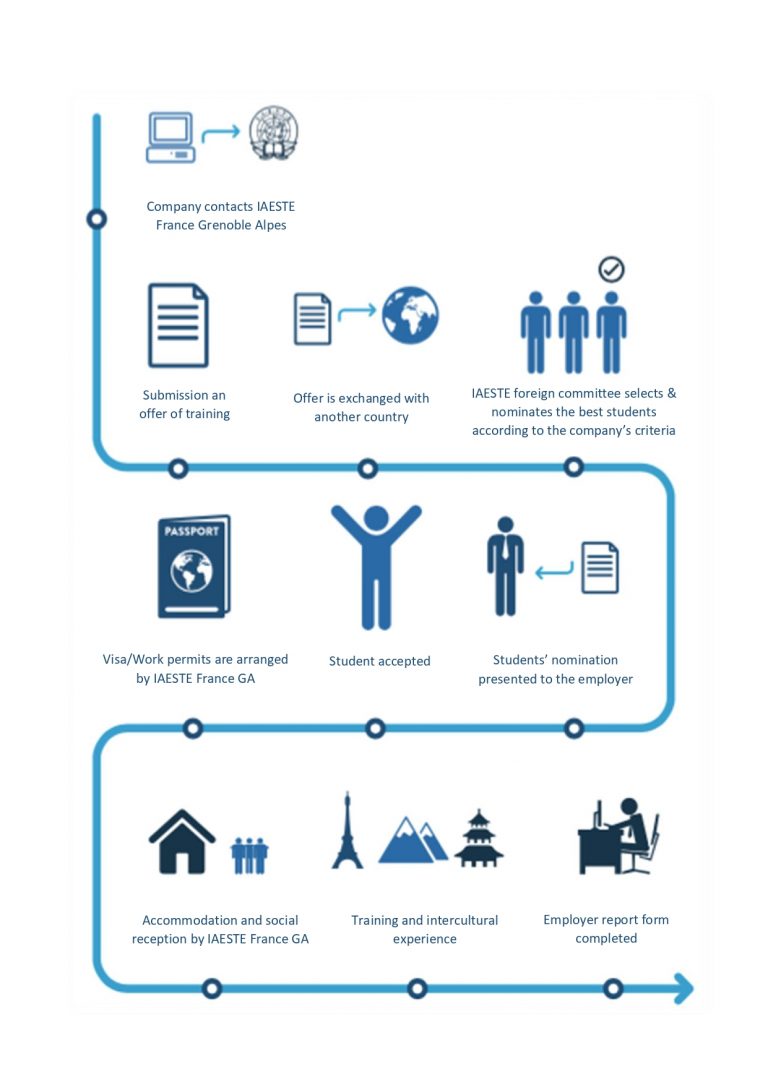 In order to find the best profiles corresponding to your internship offers, IAESTE has a recruitment process consisting of three main steps:
The first step is for the student to apply for one of your offers. The IAESTE committee, to which the student is attached, will study the application. If the local committee validates the application, it will send us a more complete application file.
In the second step, we will then study the student's application to make sure that the student matches your expectations.
The third and last step consists, after validation on our part, of sending you all the applications for each of your offers. In this way, we offer you the opportunity to choose your future trainee among the best applications.
Submit an internship offer
IAESTE offers unique partnership opportunities for your company. For example, we can promote your company to our members, invite you to our international events or give you access to our alumni network.
If you are interested in the prospect of a partnership, we can help you to create one right now. It's easy to get started! All we need is a few details about your company and your intern needs.
As a future partner, when you would like to share internship offers, we will ask that the internship offers meet the criteria listed below:
They must be in one of the fields of study we cover. (list available

here

);
They must be paid;
Their duration must be between 6 weeks and 1 year;
They must be exclusive to IAESTE so that foreign candidates do not find themselves in competition with French students.
Here is some documentation (in French) where you can find more information or that you can share with anyone you think could be interested:
Don't hesitate to contact us if you have any question.